Zonta Club of Mineral Wells Service Projects and Fundraisers
Bowls of Love
Koats for Kidz
Meals on Wheels
Hope Shelter
D. Williams Scholarship: Renewable Scholarship given each year
Local Scholarships for high school seniors: Zonta gives scholarships to two local seniors for the college of their choice.
Zonta Says No to Violence against Women
Tour of Homes
Status of Women Luncheon
Amelia Earhart Dinner
Local Projects We Donate To
Mineral Wells Center of Live: Wheel chair ramps
Mineral Wells Merchant's Association: New Christmas Lights for City Streets
Palo Pinto Area Foundation: Palo Pinto General Hospital (PPGH) walking trail
Relay for Life
Girls State
Project Graduation
Committees
Many committees, ranging from membership to service and advocacy, do the planning and work of our Zonta Club. Upon your induction as a new member, you will be assigned to one of the committees.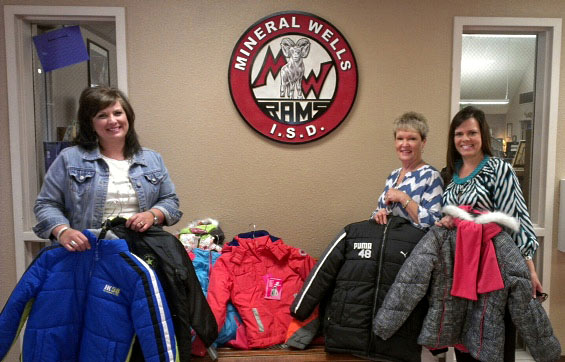 Koatz for Kids Project: Making sure area children are able to stay warm.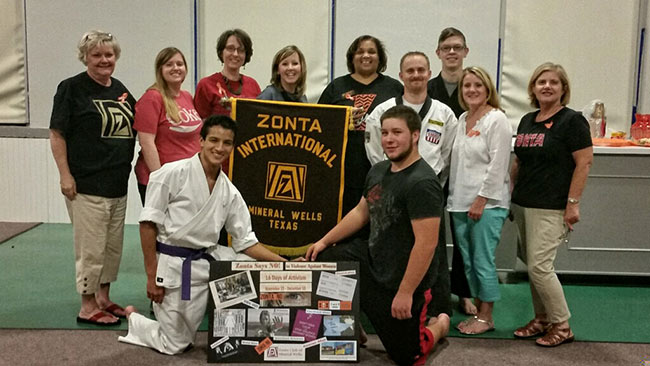 Free Self Defense Class offered by The Zonta Club of Mineral Wells.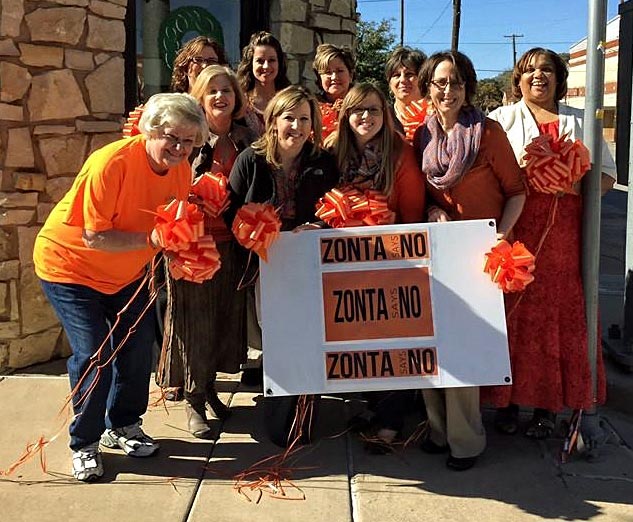 Zonta Says No to Violence Against Women
Orange ribbons were tied around light poles downtown to bring awareness to the issue.